Stijn Govaere is a Belgian composer based in Barcelona, Spain. He studied harmony, counterpoint, analysis, orchestration and composition in the class of Roland Coryn and Acousmatic Music Composition and Spatialised performance at Musiques & Recherches with Annette vande Gorne. Additional studies (seminars, master classes, etc..) on sound synthesis and algorithmic composition with Alberto de Campo, Fredrik Olofsson, Sergio Luque, Dan Stowell, Nick Collins, José Manuel Berenguer and Ake Parmerud.
His compositional output ranges from electroacoustic work to music for instruments with or without live electronics.
His music has been performed across Europe and North America at venues and festivals such as: The New York City Electroacoustic Music Festival, The San Francisco Tape Music Festival, Festival of Contemporary Experimental Music and Sound Art "Audiograft" (Oxford, UK), Électrobelge (Brussels), Festival Acousmatique International "L'Espace du Son" (Brussels), Académie Royale des sciences, des lettres & des beaux-arts de Belgique (Brussels), Festival Mixtur (Barcelona), Phonos Foundation (Barcelona), Hangar.org (Barcelona), La Orquesta del Caos (Barcelona), Centre de Cultura Contemporània de Barcelona (CCCB), Festival AETYB Barcelona (Spanish Tub and Euphonium Association), Hungarian Culture Centre, 40th International Computer Music Conference (Athens, Greece), Festival LEMATS (Sevilla), INTERNATIONAL CONFEDERATION OF ELECTROACOUSTIC MUSIC – CIME / ICEM Festival and Conference, University of North Texas, Denton Texas.
Member of :
Collège des Alumni de l'Académie royale des Sciences, des Lettres et des Beaux-Arts de Belgique
FeBeME (Belgian Society for Electro-Acoustic Music)
AMEE (Asociación de Música Electroacústica de España)
Awards :
2014 – First Prize at the 8th Biennial Acousmatic Composition Competition Métamorphoses 2014 (Belgium)
2014 – Finalist at the Sonic Arts Awards (Italy).
2014 – Nominated for the seventh Destellos Foundation International Competition of Electroacoustic Composition (Argentina)
2013 – Honorary Mention at the International Electroacoustic Music Competition MUSICA NOVA (Czech Republic)
2013 – Nominated for the Sixth Destellos Foundation International Competition of Electroacoustic Composition (Argentina)
2012 – Irène Fuerison prize for Electroacoustic Composition (40th Edition – 2012) awarded by the Royal Academy of Fine Arts (Belgium)
2012 – Honorary Mention at the Fifth Destellos Foundation International Competition of Electroacoustic Composition (Argentina)
2012 – Finalist at the International Electroacoustic Music Competition MUSICA NOVA (Czech Republic)
Discography :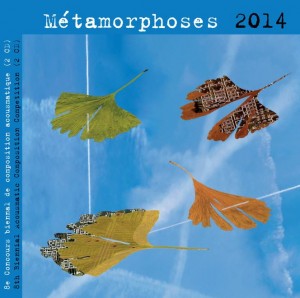 (foto (c) Klaas Broekema)